Strategic development programmes
Header Image
Kuva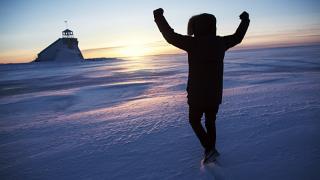 Body
High-level impactful research
Our goal is to be one of the leading and most sought-after research communities in the world in our profiling fields. We build research environments that have critical mass, high standards and strong international networks. Many of our research groups represent the international peak in their fields, and we aim to develop new, significant international opportunities. We support our talented researchers in their rise to the top of their field and invest in developing competencies in science leadership. We also use the tenure track model to recruit new leading researchers who can strengthen our strategic research programmes. Demanding selection criteria strengthen our community's academic competence, which, in turn, promotes talented researchers' commitment to our university. The fields that profile the University of Oulu will be further strengthened with the Academy of Finland's competed university profiling funding. The profiling field portfolio will be examined every programming period.
We will improve the conditions for research by significantly increasing the amount of competed research funding. Research groups get support in charting funding opportunities, preparing applications and increasing multidisciplinary co-operation in funding calls. The focus institutes will promote good conditions for research in multidisciplinary focus areas by providing resources to spearhead projects and new openings through open project applications. The institutes will also support researchers in developing their expertise.
In addition to developing the quality of research in faculties, a university-wide Research Assessment Exercise (RAE) will be conducted every 6-7 years by utilising self-evaluations and indicator data. A comprehensive assessment will be carried out in 2020. The focus areas organise an open call for strategic projects every four years including international peer reviews. Our recruitment policy will also strengthen research competence and quality.
We will promote the process of compiling infrastructures into comprehensive high-quality services. Many of our infrastructures can serve national and international clients with high standards. We coordinate several infrastructures in the Finnish Research Infrastructure Roadmap and are responsible for the Finnish coordination of some European infrastructures. Our partner alliances also include shared research infrastructures.
Open science is an internationally significant way to promote science and increase societal impact of research. Openness allows for research results to be more quickly accessible to other researchers, which saves resources, promotes the high quality and reliability of science and helps give rise to new research questions. We follow a driven programme for openness and responsibility that includes publication, research data, infrastructures and open source code. We promote good conditions for responsible science, open infrastructures and research services as well as their synergy and layered use. We create stronger partnerships between research and businesses, public communities and parties operating in cultural fields. We encourage the university community for societal impact.
The competitiveness of our study offering will be developed in order to reach talented students from Finland and abroad. Study options are diverse: they are offered in bachelor-level, master-level and doctoral degree programmes, in the Open University and as non-degree studies, specialisation studies, continuing education and exported education. The target number of degrees will be increased according to Finland's vision 2030 for higher education, especially in fields that show a demand for education and workforce. The new student selections will emphasise selection based on school certificate along with the development of the Open University's selection pathway. The master's programme portfolio and the options offered for continuous learning will particularly be constructed around our university's scientific profile and strengths. A diverse selection of optional studies will support interest in multidisciplinary activity.
Our education is student-centred, promotes active learning and encourages each student to reach their full academic potential and to grow into an active citizen. This education helps students to develop their analytical thinking and information retrieval skills. It also prepares them for self-organised entrepreneurial work and work in multidisciplinary and multiprofessional groups. The share of students who complete their studies within the target time frame is high. We will improve the quality of the student experience by increasing our teachers' university pedagogy training. The assessment of learning is diverse, long-term work that supports learning outcomes and utilises the possibilities offered by digitalisation. We collect feedback related to both teaching and learning and use it to develop education and guidance. Students receive guidance for their studies from their tutor teachers and the quality of tutor teacher activities is systematically evaluated and developed. Other operations related to student support are also comprehensive and fluid.
Our education must produce respected experts who can adapt to the changing needs of working life. Targeted learning outcomes and preparedness for working life as well as entrepreneurship are the basis of curriculum work. Continuous interaction with parties in working life improves the employment rate of people who have completed their degrees and their ability to update their skills during their career. The students' career services and career counselling will be made more visible. Our alumni network is an important connection to working life as well as an active development partner. We will invest in students growing into alumni during their studies. Furthermore, we will expand and diversify the options for continuous learning.
Our students are internationally mobile, and international students are an integral part of our university community. The University of Oulu's students and personnel represent over 90 nationalities, so our community creates an excellent environment for developing domestic internationalisation and multiculturality skills. We offer a wide range of language studies, including Finnish language and culture studies for international students. The University's education export operations are based on international degree programmes and programme segments. We will continue to productise this education into an export, and the University's education export practices will use a shared operating model in selected target areas.
The University of Oulu's education and its quality management are continuously developed by utilising student feedback, by monitoring reports and the development of the science base and by predicting future competency demands. Education management will be supported with management training and by clarifying roles and areas of responsibility within the organisation. More education will be organised in co-operation with other higher education institutions, working life actors, upper secondary schools and summer universities.
The Graduate School covers the entire university's doctoral training with the aim of improving all doctoral students' chances of entering high-level, research-oriented training. The training is based on national doctoral training goals, the European Commission's principles for doctoral training and the University's strategy. The aim of the graduate school system is to train doctors within a target time of four years and to provide those who have completed their training the scientific and professional qualifications to act in doctor-level positions. The training must offer doctors good opportunities to apply scientific methods for problem-solving at work in order to get employed in research work or in other demanding expert positions.
Entrepreneurial source for research-based innovations
Matters such as research-based innovations and the intellectual property rights related to them as well as co-operation with businesses and giving rise to new businesses play an increasingly important role in measuring the societal impact of universities. We want different actors in our society to make use of our research results and expertise, and our goal is to double the number of projects whose aim is to implement research in business practices. We have launched the University Innovation Centre through which we will strengthen connections with stakeholders and bridge the gap between research-based innovations and their application. The Innovation Centre will centralise the innovation services from the University of Oulu and the Oulu University of Applied Sciences.
The University of Oulu's co-operation with businesses consists of research co-operation, contract research, innovation commercialisation, research infrastructure services, student co-operation, continuing education as well as co-operation in organising events and arranging spaces for activities. The Council of Co-operation and its teams produce information about society's needs in order to develop the University's operations.A new element of co-operation will be the Industrial doctorate programme that will produce doctor-level competency with a strong emphasis on working life for businesses. The University's Innovation Centre will have a unified operational model for maintaining and strengthening client relationships. This model will be developed together with the Oulu University of Applied Sciences, and it will give businesses easy access to what both institutions have to offer. Our goal is to increase the number of commissioned research projects, and we will develop new revenue models for commercialising research results, competencies and expert services. A client relation management system will be implemented across the University.
Our aim is to develop operating models that facilitate openness and interaction and to encourage students and personnel to invent, test and discover new things. The entrepreneurial spirit of students and researchers will be strengthened by offering courses in entrepreneurship as optional studies, by organising innovation challenge events and by supporting the rise of new businesses.
We will actively participate in national and international research and innovation programmes and in building innovation networks. We will do goal-oriented work in international pioneering networks and implement being an active influence in the EU as part of our operational basis.
Skillful, renewing, diverse and international community
Our aim is to strengthen the University of Oulu's employer brand and to make the recruitment process more efficient, so that we will be able to reach high-quality applicants and make quick decisions and selections. With the recognition it has received as a researcher employer, the University of Oulu is committed to the EU Commission's recruitment principles which emphasise openness, transparency and merit as bases for recruitment. Unified recruitment principles as well as supervisor tools and services that support them will be standardised and the recruitment system will be renewed. The diversity plan will be updated, so that it encompasses the organisation's diversity goals. International top researchers will be recruited to work in all university profile fields. Strategic personnel planning will be strengthened in faculties and units through annual and long-range planning (LRP).
We build an operating environment in which work quality and effectiveness improve in balance with personnel well-being. The organisation's values that were defined together will be made a part of everyday operations and management. Open interaction is a requirement for keeping the organisation functional and for building a sense of community. By strengthening personnel planning, we can predict long-term reforming needs. Orientations and internal training will be renewed to account for changing work community needs. The operating model for support during changes will be strengthened and personnel will be trained on how to maintain their ability to work when changes occur. Bullying and harassment are not tolerated in our university community, and we will set goals and work to promote equality. The wellbeing of personnel and good everyday life will also be promoted with solutions that support the seamless integration of work with other areas of life. In addition, we will work together to build an operational culture that is inviting to those with families.
We will clarify the goals and rewards related to leadership and managerial work. The expectations for good leadership and managerial work will be defined according to the value-based leadership principles, and they will be a part of leadership and supervisor training and assessments. The leadership feedback and assessment principles will be developed to be a part of the quality system. Systems that support knowledge-based management will be developed as part of the digitalisation programme. The renewal process for managerial work and science leadership training will be concluded and training will be organised annually.
High-quality online studies and user-centred digital services
Digitalisation is changing the competitive field for higher education institutions, and our future students will be experienced users of digital learning environments. Our study options will further utilise online and blended learning methods and other flexible learning opportunities. The quality and amount of online studies and online study materials will be increased with the aid of a programme that supports these goals and by developing the personnel's digital pedagogy skills. Our digital learning environments and the diverse spaces on campus will support active learning, student-centred approaches and working together.
The aim of our digitalisation programme is to offer people at the University high-quality, modern and user-centred digital services to support their work and studying. Several information systems that are central to the University's operations – such as the study administration system as well as the research database and publishing system – will be renewed in the coming years. The BI reporting for operations as well as data usability and the utilisation of analytics will be improved. We will continue to develop electronic workflows that make working more efficient and applications that improve service. Digital communication channels, content and ways of working will be continuously improved based on user data indicators. Furthermore, we will support the implementation of digital tools that assist different teams in group work according to their needs. Changes in the operating environment require personnel to develop their digital skills and to renew our equipment.
We will seize the opportunities that digitalisation offers in services related to using facilities. The digital services of campuses will be developed with services that enable indoor locating, for example. A diverse digital platform and thousands of users also make the campus an interesting research environment and development laboratory for new services.
As cloud services and closer co-operation change our operating environment, the tasks of managing IT architecture and following legislation related to information security become even more significant. Co-operation with the Oulu University of Applied Sciences that is moving to the same campus requires improving the synergy of information systems.
Inspiring working and studying environment at resource-efficient, green campuses
The aim of campus development is to offer pleasant, healthy, safe and cost-efficient spaces and services that follow the principles of sustainability and fit the purposes of studying, researching, and working. We are developing a low-carbon, resource-efficient green campus by providing, for example, a better environment for biking, using public transportation and driving electric cars in collaboration with the City of Oulu and. Moreover, we are building a solar power plant.
Our two main campuses bring together State research institutes, the University Hospital, the University of Applied Sciences, the joint development of innovations, entrepreneurship and high-expertise businesses. A community built around science is impactful. Our aim is to deepen our co-operation with research institutes in matters related to project preparation, joint professorships and the joint use of research infrastructures. We are preparing for when the Oulu University of Applied Sciences moves to the same campus and for the launch of shared campus service operations. We will prepare for the growth in student numbers by building spaces that support future teaching methods and by developing campus services. We will actively participate in designing the University Hospital's 2030 Future Hospital teaching facilities.