Open science and research
Header Image
Kuva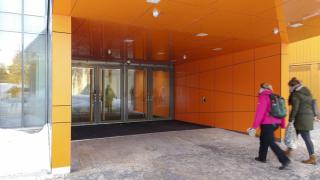 Body
Open Science is an internationally significant approach to promoting science and increasing its influence in society. Open Science enables making research outputs available to other researchers more quickly, saving resources, promoting the high quality of science and making room for new research questions. The University of Oulu is committed to promoting openness in its strategy. The university follows the national and international requirements for open and responsible research, taking into account the legitimate constraints on openness in order to protect immaterial rights and personal privacy.
In 2018, the University of Oulu published the Program of Responsible Research, according to which openness is part of the University of Oulu's research activities, researchers' work and career development at all levels. A separate Action Plan ensures the deployment of the required actions and services and describes their practical implementation, responsible parties, schedules and the monitoring of the implementation.
In Finland, the Federation of Finnish Learned Societies has been responsible for the national coordination of Open Science since 2018 with funding by the Ministry of Education and Culture. More about Open Science.
Contact us
Miki Kallio, Unit for Strategy and Science Policy