Direction of operations and reporting
Header Image
Kuva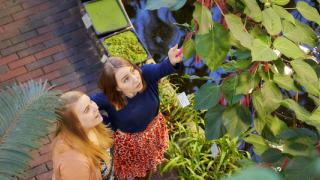 Body
Direction of operations includes the direction by the Ministry of Education and Culture and the university's internal direction.
The Ministry of Education and Culture directs the operations of the university through mutual agreements drawn up in each agreement period and, if necessary, at other times as well. In addition to the government programme and legislation, universities are directed through agreements between the ministry and universities. At the beginning of the four-year agreement period, universities and the Ministry of Education and Culture engage in negotiations to agree on the operational and quantitative goals for universities and the appropriations required. If necessary, interim review negotiations can be arranged during the agreement period. The agreement also specifies the follow-up and assessment of objectives and the development of operations.
The university's internal operational and financial planning and direction system consists of
· the long-term strategy drawn up in each planning period and the related action plans
· the multi-year operating and financial plan (TTS) of the university drawn up each year
· budgets concerning the following operating year and their follow-up systems.
To prepare annual plans, the University Board of Directors approves the principles on the allocation of state finances, based on which the basic funding of faculties is determined. The units prepare their budget for the following year as well as the objectives and measures implementing their strategy. These are reviewed in negotiations with the university management. The university-level TTS and the budget are confirmed by the University Board of Directors. Operations are continuously monitored through operative systems and reported in connection with interim financial statements and, for the whole of the previous year, in connection with financial statements.
Appendices and links:
- Agreement of the Ministry of Education and Culture (on the Ministry of Education and Culture website)
- Long-range operating and financial plan (LRP)
- Strategy