Header Image
Kuva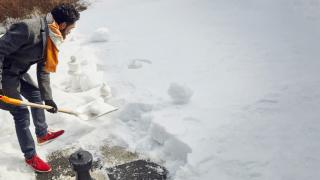 Body
Currently, arrangements are being made throughout the university to enable teaching and working remotely as much as possible. Online lectures and distance learning opportunities have been increased, and courses are being transformed into online courses. There are over 900 courses during this period. The teaching arrangements will be informed on a course basis, for example through Moodle or by e-mail.
University of Oulu is creating new ways of working and studying. We will find out how these changes affect our daily lives and we will keep you informed as soon as new information is available. Up-to-date information can be found at https://www.oulu.fi/university/coronavirus/
During difficult times, our university community can lean on our common values. According to the university values, we are creating new, taking responsibility and succeeding together. We will find a way through this together.