Header Image
Kuva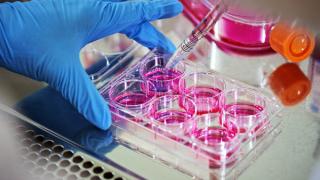 Guidelines from THL: Wuhan Coronavirus, latest updates
Body
At the start of this year, cases of pneumonia were diagnosed in Wuhan, China, and a new coronavirus (2019-nCoV) has been identified as the cause. 
The National Institute for Health and Welfare (THL) is monitoring the situation together with the ECDC and the World Health Organisation (WHO) and will be updating the latest information on the spread of the virus and with instructions for preventing infection to their pages: https://thl.fi/en/web/infectious-diseases/what-s-new/wuhan-coronavirus-latest-updates.
Travel to China is not forbidden, but the need should be carefully considered. Many airlines have suspended flights to mainland China and changes are still possible. Traveling away from China can be very difficult if the situation continues to change.
Situation is still calm
There are no exchange students from the University of Oulu in China this spring term. A small group of exchange students has arrived to the University of Oulu from China, but not from the Wuhan region. There is usual travel between the countries but THL still considers the risk of becoming ill low.
Employees who have reserved trips through CWT will get possible health and safety alerts as SMS messages.
Instructions
The patients' symptoms include fever, coughing and shortness of breath. 
If you suspect that you have contracted coronavirus, follow these steps:
Always first contact by phone your health centre or the information number provided in your travel insurance information. You will receive instructions on how to seek treatment.
Cover your mouth and nose with a disposable tissue when coughing or sneezing. Immediately put the used handkerchief in the rubbish bin.
If you don't have a handkerchief, cough or sneeze onto the upper part of the arm of your sweater, not into your hands.
When you seek examination and treatment at a health care institution, you may be given a paper mouth / nose cover. This protects staff members and others from infection. 
Go to Yammer