Header Image
Kuva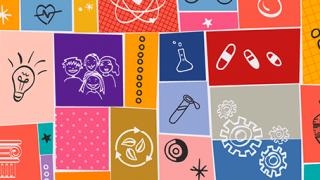 European Research and Innovation Days 2020
Body
European Research and Innovation Days is the European Commission's annual flagship event, bringing together policymakers, researchers, entrepreneurs and citizens to debate and shape the future of research and innovation in Europe. The event will take place virtually with interactive sessions on 22-24 September 2020.
R&I-days includes intensive policy co-designing, thought-provoking panels and matchmaking opportunities, just ahead of the launch of Horizon Europe  - the next research and innovation programme starting in 2021 - and an enhanced European Research Area. The event let participants provide input on how research and innovation policy and funding can help propel Europe's recovery and pave the way to a green, digital and resilient future.
Research Support Services will follow the preparations and encourages researches to participate in the event. If you are particularly interested of certain topic or would like to have direct support, eg.  background information on current EU issues, you can contact EU Specialist Anniina Jaako anniina.jaako@oulu.fi.
Registration updates and more information about the event can be found here.