Header Image
Kuva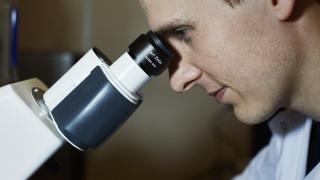 Detailed regulations on working at University premises during exceptional circumstances 18.3.2020-13.5.2020
Body
On March 16, 2020, the University of Oulu announced the closure of campuses from students and the move to distance studying, as decided by the Government. The closure of the premises will take effect on Wednesday March 18 and is valid until May 13. According to previous instructions, the University of Oulu is now engaged in teleworking in all situations where it is possible with reasonable effort. Working on university premises for important research, development and innovation tasks is permitted in situations where the tasks cannot be performed remotely. In addition, broadcasting a remote lecture from your own workstation or lecture hall is technically sound and safe in terms of tools and network connections, bearing in mind the points mentioned below.
The University of Oulu will issue the following specific regulations regarding working on the premises. Each person working on the premises is responsible for strict compliance with these regulations. Any person who is in breach of these provisions shall immediately inform the person concerned and his or her own superior, who shall contact the HR Director. Any person who fails to comply will be removed from the premises and his permit to access the premises will be revoked.
• Tasks or parts of tasks that can be performed remotely must not be performed on campus premises.
• Under no circumstances should you enter the premises even with a mild cold, even for a short period.
• Upon entry, each person must log in with his/her personal identification (electric key / ID card) to open the door. When exiting, the door is also opened with an ID.
• When a door is opened, only one person at a time can enter.
• The distance between persons must always be at least three meter.
• Everyone must ensure regular and careful hand hygiene.
• All meetings are organized as web meetings.
• Meetings are limited to ten people. This also applies to coffee and break rooms.
• Coffee and break rooms are open, but unnecessary presence in them and in corridors is prohibited.
• Service and support functions are performed remotely, as previously instructed. Every employee of the service and support functions must inform their supervisor about their work on the campus in a situation where the task cannot be carried out remotely. In case of doubt, the employee must contact his/her supervisor.
• Tasks that are essential for carrying out important research, development, innovation and distance learning activities can be performed at the University. Read more: The University of Oulu Guidelines on Research, Development and Innovation (RDI) during the State of Emergency
The regulations are effective immediately and apply to every person on the premises.
Instructions related to coronavirus have been compiled on one page at the University of Oulu:
https://www.oulu.fi/university/coronavirus
Updated April 6th: The distance between persons must always be at least three meter (instead of previously announced one meter).