Header Image
Kuva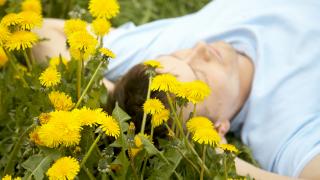 Check list for staff leaving for holiday 2020
Body
Person leaving for holiday shall take care that all tasks important for the operation are taken care of also during the holiday. Below for your assistance there is a check list of things to consider
Entire staff
Employees in the regular working time apply for the holiday in good time beforehand through Certia portal -> Mepco HRM -> Add/edit data -> Vacation request)
Please redirect phone calls during holiday to your substitute or to the voicemail – guidelines https://patio.oulu.fi/en/services-and-instructions/it-services/information-systems/elisa-ring . Please note that redirecting does not function properly if the telephone is switched off.
Applications concerning leave of absence, travel requests and travel claims shall be made in Certia portal as soon as possible, because holiday season may cause delays in decision-making.
Please fill in SoleTM before holiday if you are on holiday during the deadlines (for June hours the deadline is 30 June and for July hours 31 July)
Please, add out-of-office message into your email and the contact address of service desk or substitute. 
Please put return information into your office door.
Please, agree on the opening of snail mail with your substitute.
Staff in the total working time inform their return date to the faculty / unit, because they cannot be checked from any system.
Please turn off all electronic equipment, computer and lights – save energy.
If you have a cooling system in your room, please turn it off or scale it down – save energy.
Close windows.
If you have Venetian blinds (curtains) in your room, please close them – it will drop the room temperature and the need for cooling
Please empty or clean up your desk and remove unnecessary stuff and papers – it eases cleaning.
Staff in the regular working time can make holiday registration in Flexim and inform the return time – eases customer service of telephone exchange.
Martti invoice verifiers
Please approve Martti purchase and internal invoices before holiday.
Please agree and set substitute in Martti (In Martti icon ""Substitutions"")
If the substitute arrangement is not available, please monitor accumulation of invoices in Martti.
Travel claims and leave of absence applications – approvers/handlers
Please handle all travel requests, travel claims and leave of absence applications before leaving for holiday.
Please agree and set substitute to handle travel claims and absence applications.
Setting of substitute to handle travel claims: Certia portal -> Manager Self-Service -> choose icon that looks like a book page on the top right corner of task list -> Manage Substitution Rules -> Create Rule -> Choose substitute in the field ""Nominee"", choose ""Travel management & HR in ""Assign These Tasks"", leave the proposed selection ""I Want the Nominee to Receive My Tasks"" -> Choose ""Next"" -> Choose ""Save"".
One can set a substitute in Mepco HRM system on the top right corner. Note! If line manager has other roles than employee or supervisor (such as limited or comprehensive access rights, YPJ evaluation group member), the substitute will receive also the rights included in these roles. The substitute receives access to all information and forms the line manager has, meaning for example salary (e.g. salary system evaluation forms) and absences, which is good to recognize when setting the substitute.
Holiday approvers
Please handle all holiday applications before your holiday (Certia portal -> Mepco HRM -> Non-Approved forms)
Line manager can print holiday list of the unit using guidelines.
You can set in Mepco substitute to approve holidays, but please read from above the note concerning setting a substitute for absence approving.
SoleTM approvers
Please approve in SoleTM June hours by 30 June and July hours by 4 August.
Substitute cannot be set in SoleTM. In the system there can, however, be more than one person with the same rights, in which case the unit director agrees with head of administration, dean or other substitute entitled to use SoleTM that this person accepts the hours.
Contract signers and fee invoice handlers
Please agree how the signers of contracts are substituted.
Substitute arrangements shall be agreed for acceptances and cost center markings of fee invoices.