Header Image
Kuva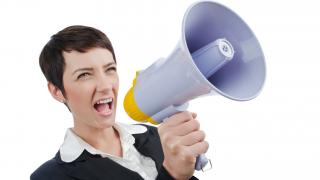 Body
Learn to pitch! 
A free of charge online pitching workshop. Join the workshop in Zoom https://zoom.us/j/569525323 and get more impact on your winning pitch. Our coach will be Dirk Lehmann, highly experienced pitching and innovation coach from Berlin.
Schedule:
17:00 - 18:00 Input Session: How to create your next winning Pitch
18:00 - 18:30 Working Session: Create your own Elevator Pitch with Coaching Support
18:30 - 18:50 Practice Session: Present your Elevator Pitch for Feedback
18:50 - 19:00 Closing Advice and Wrap-Up
Dirk Lehmann
Spreading ideas through engaging stories. Dirk was born in a country that doesn't exist anymore and witnessing that change thought him early on how powerful stories can change our life. At the beginning of his career, Dirk often failed to get support and enrollment for his ideas but after more than 10 years of coaching, research, and many hard lessons on stage and in meetings, he turned a pain into a passion and delivers it every time with the right amount of humor, dedication, and humility. Today, Dirk shares all his learnings with founders and executives, so they can get the results they want right away. He combines his 10 years of experience in corporate organizations and programs like Techstars, Plug & Play and Founder Institute with the best frameworks, tools and methods from startups to create more impact and better pitches on stage. 
The workshop is arranged by BusinessOulu.  For More Information:  Jussi-Petteri Äijälä, Jussi-petteri.aijala@businessoulu.com, +358 50 305 0527