Header Image
Kuva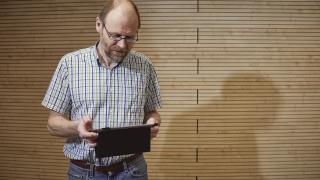 Online trainings: Office applications
Body
The staff of University can attend a selection of Wistec's scheduled online trainings for free of charge. You can sign up to these trainings at  Wistec homepages. When signing up to scheduled online training, use your university work email address and choose "TaaS client/sopimusasiakas". Remember to agree with your supervisor on attending these trainings.
Teams trainings
19.8.2020 at 13-14 New Office - Best Features
26.8.2020 at 13-14 Office 365: Flow
26.8.2020 at 14-15 Office 365: Forms
26.8.2020 at 15-16 Office 365: Planner
2.9.2020 at 13-14 Office 365: Sway
Remember also the e-learning service Wistec Online, that provides courses  on O365 and MS office tools with videos to help you develop your skills. You can find courses in English also. In addition you can use Search-function to find quickly a solution to your problem.