Header Image
Kuva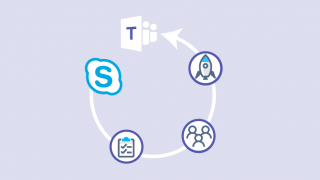 Info: Teams will replace Skype - What will change?
Body
Skype will be replaced by Teams at the University of Oulu starting from 1.6.2020. Transition will happen in phases during the summer starting from staff and then students. Personal transition schedule can not be provided. Once your account has been upgraded, you will no longer be able to log into your Skype for Business account, use Skype IM or schedule Skype meetings.
Take part on the info session and hear what does it mean once you are upgraded to Teams.
Info: Teams will replace Skype - What will change?
If you can't participate or want to learn about Teams in detail:
Read about the upgrade from Teams service card on Patio.
Familiarize yourself to Transition from Skype to Teams at Wistec Online. To watch the videos, log in to Wistec Online using your organization's credentials and use your O365 account (account@univ.yo.oulu.fi).
Take part on Wistec scheduled training Moving to Teams from Skype on 12.8.2020 at 13-16. 

The course introduces how Teams works and how it is used in corporate communications. You learn how to send messages and communicate in groups or teams and how to share resources with a team, such as files or fun animations. You also learn to manage and share files.
This training is free of charge for staff.
When signing up to scheduled online training, use your university work email address and choose "TaaS client/sopimusasiakas" on right side of the sign in page.